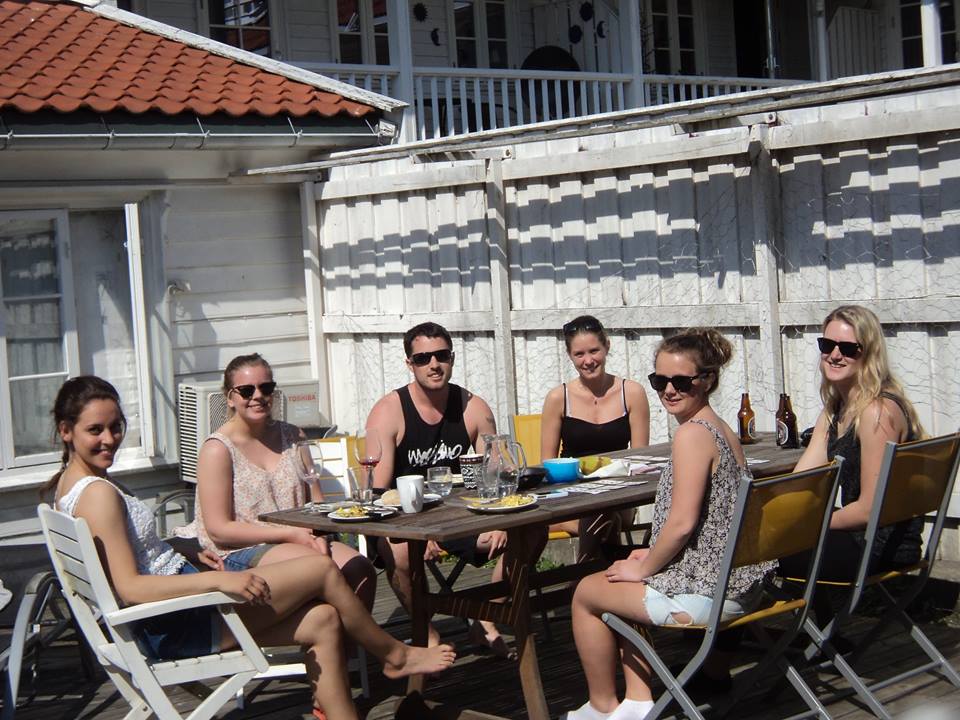 Sun's Out, Guns Out
My stay in Norway began with a fun few days with my Norwegian friend Birgitte and her 5 beautiful Norwegian housemates and they certainly turned the weather on for me. I met Birgitte while travelling through South America and she had generously offered me a place to crash in Kristiansand while in the country. The girls went out of their way to make me feel incredibly welcome and speak excellent English as their second or third language.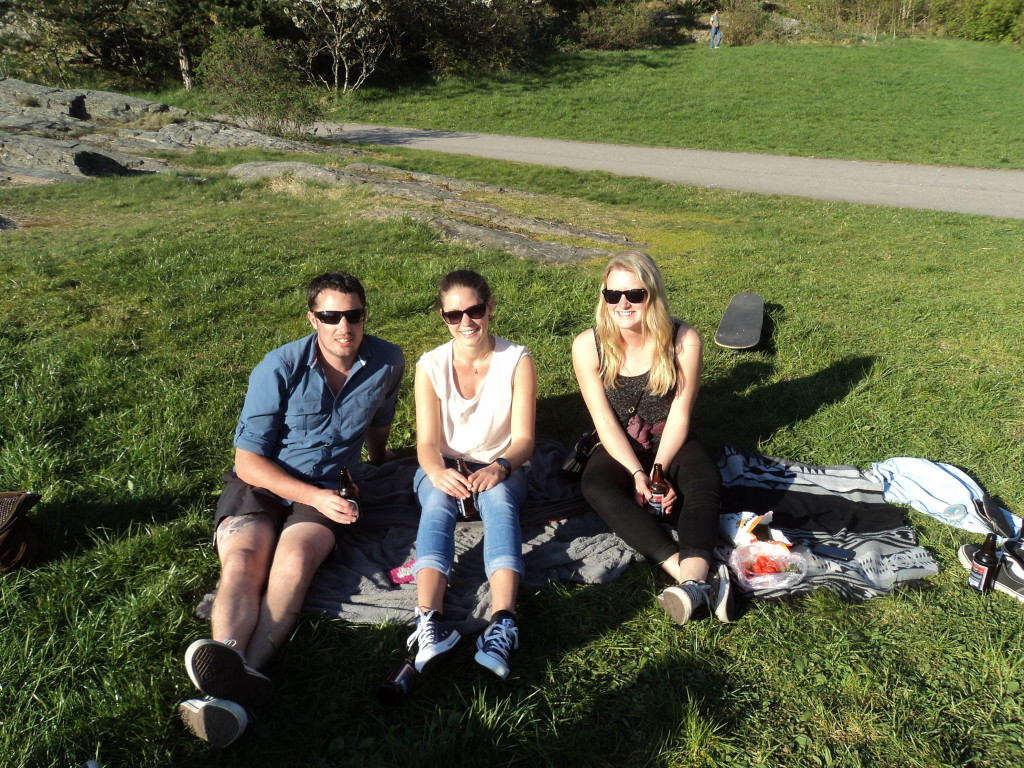 In the girls words when the sun comes out Norwegians take their clothes off and my first morning was spent with them indulging in cold beverages and chocolate dipped strawberries while soaking up the first rays of sunshine for the season.
Accompanied by their constant giggling they showed me around the coastal resort city of Kristiansand and included me in the national obsession of grilling (cooking over a portable one use grill) along with a group of their nursing friends. On the grilling outing Thea introduced me to Snus, a black herb bag placed under the lip and containing nicotine which was certainly different. A day at the local beach volleyball courts exposed my lack of ability in general play which was somewhat countered by my reliable serve which scored a few points for my team at least.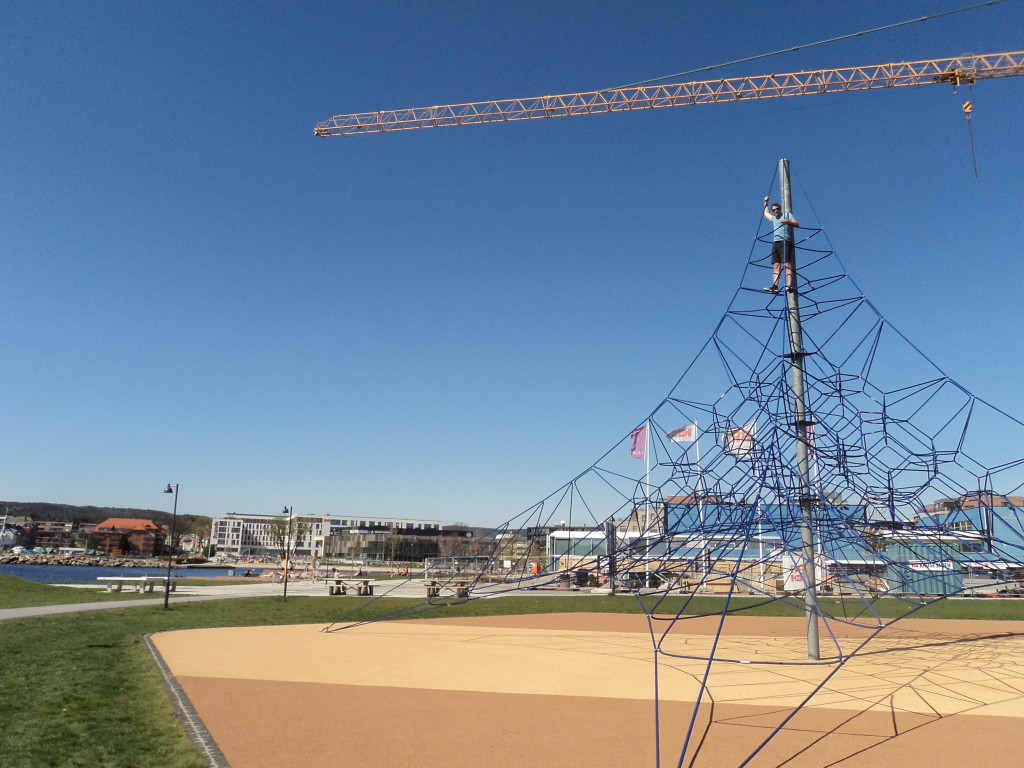 Not sure the point of this thing in Kristiansand is but I climbed it
Sadly eventually the dream was over and I had to leave the company of the girls and from Kristiansand I moved on to the capital city Oslo. Being a massive Game of Thrones fan I was stoked to find out that the international Game of Thrones exhibit, which visits 8 cities around the world, was in Oslo. In a country full of beautiful people I had the misfortune to be lined up behind two of the least attractive humans on earth who spent the majority of the hour and a half waiting to enter the exhibit making out with each other. The exhibit had many props used in the show on display including THE iron throne which I got to sit in and display my regal authority. Another feature was the 4D virtual reality trip up "The Wall" which was really cool and surprisingly scary.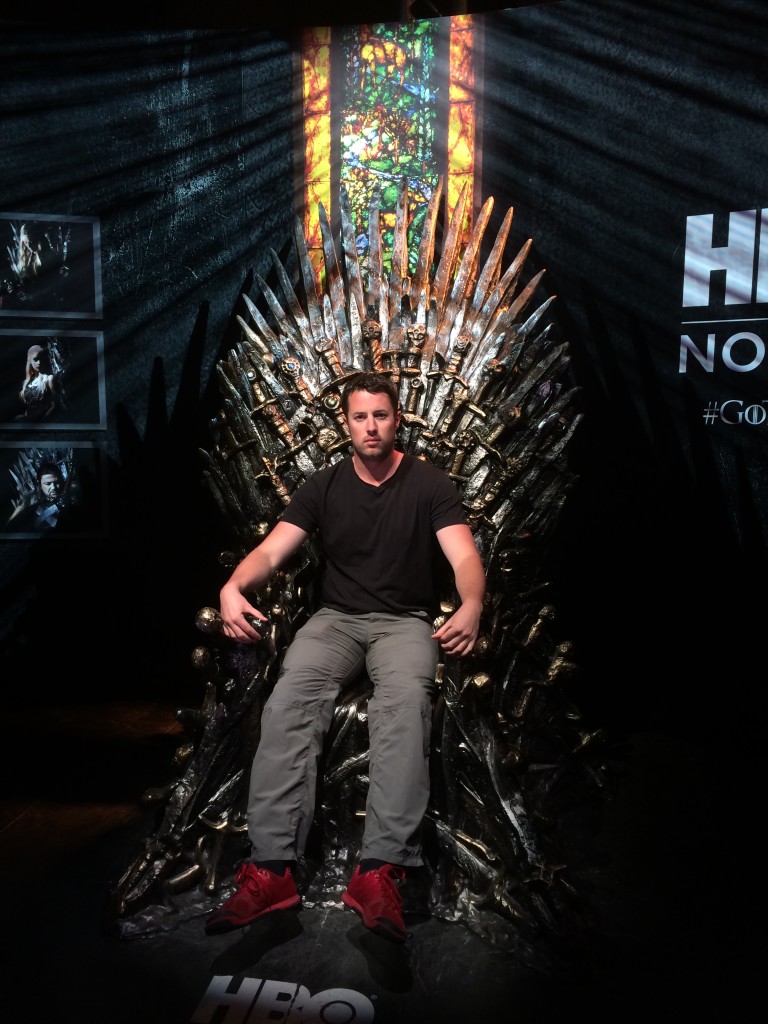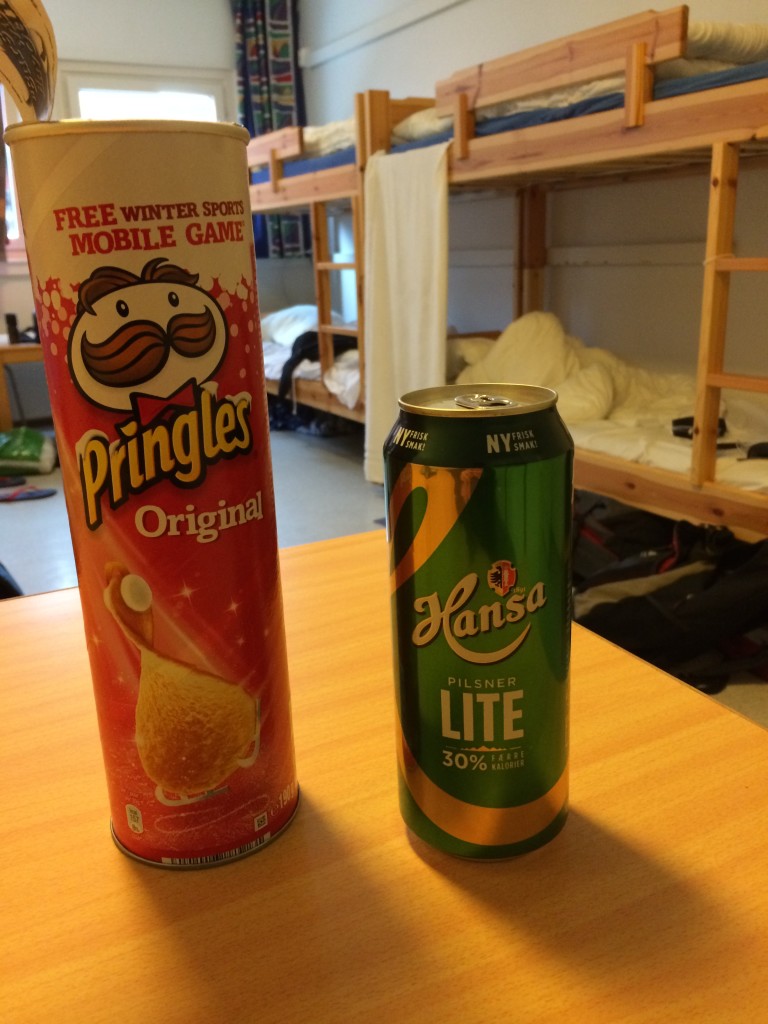 This "Dinner" in Oslo set me back around $16.
Oslo is incredibly expensive, probably the most expensive place in the world with their booming economy, with a bottle of water costing $6 and a pizza or six pack of beer up to $40. Many activities in the city are free however with the wonderful parks near the Royal Palace and Vigeland Park being great areas to visit when the sun is out. As I was visiting the city alone I had a great time setting up my camera on my small portable tripod and playing a game I have called Extreme Statue Selfies #extremestatueselfies. I would basically setup the camera, start the 10 second timer and sprint or climb into position for a photo with one of the many statues around the city.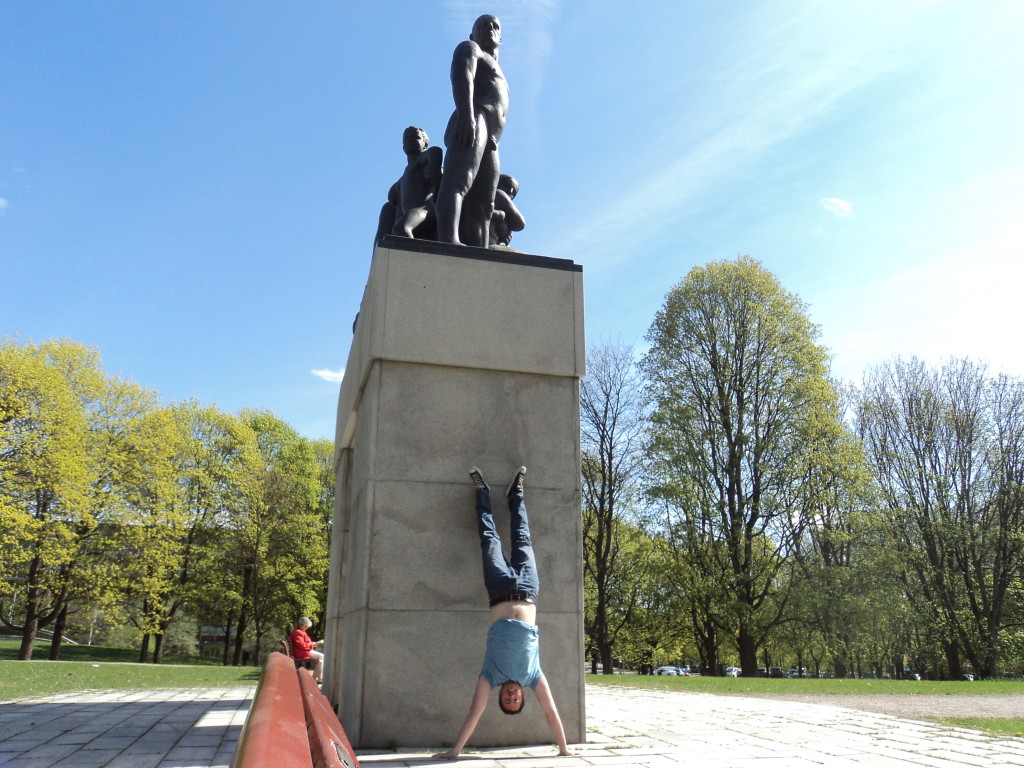 Extreme statue selfie
Throughout both Kristiansand and Oslo I would constantly encounter groups of young people dressed in red or blue overalls on the annual Russ (Norwegian version of Australia's schoolies). These kids wear the outfit for 2 weeks without washing while drinking excessively, performing challenges and travelling around on their large and expensive busses. Some of the funny antics I witnessed them up to included crawling the length of Karl Johans gate, the main street of Oslo or dancing energetically on a street corner with the majority of passers by turning a blind eye to their activities.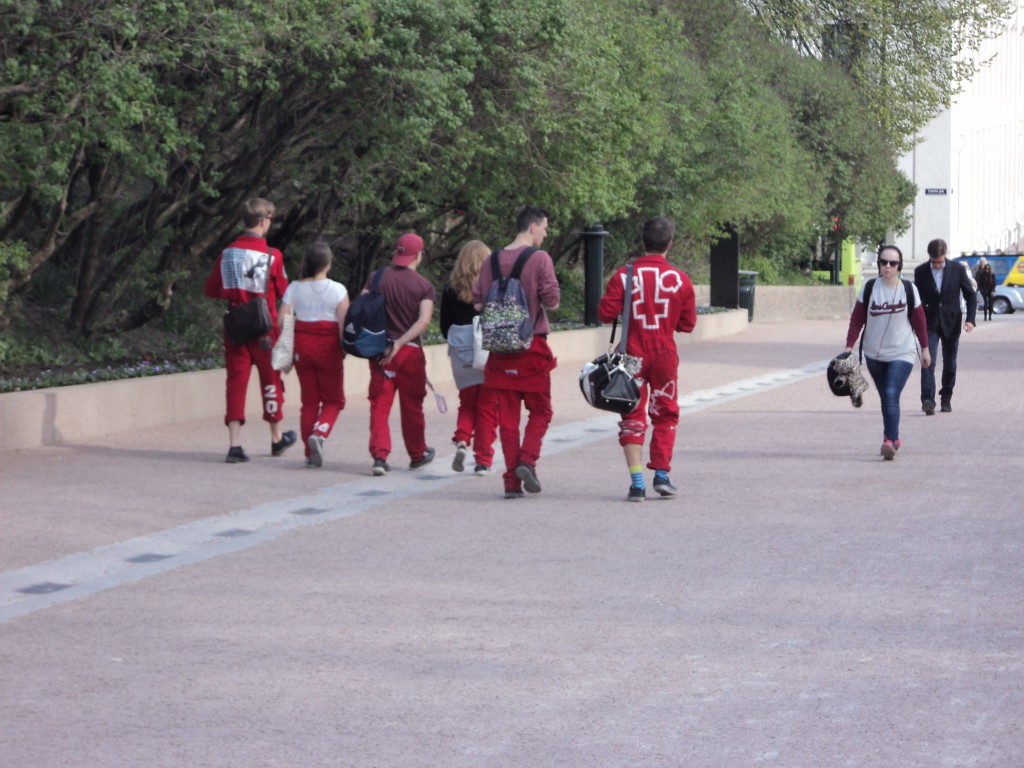 Russ Participants, the Norwegian form of schoolies.
Being on holidays I am obliged to enjoy the occasional beer and a public holiday for International Workers Day saw many of the locals heading out for a big night with the following day off to recover. On my last night in Oslo I ventured to a popular local bar where the party was in full swing despite the overpriced drinks being around $15 each!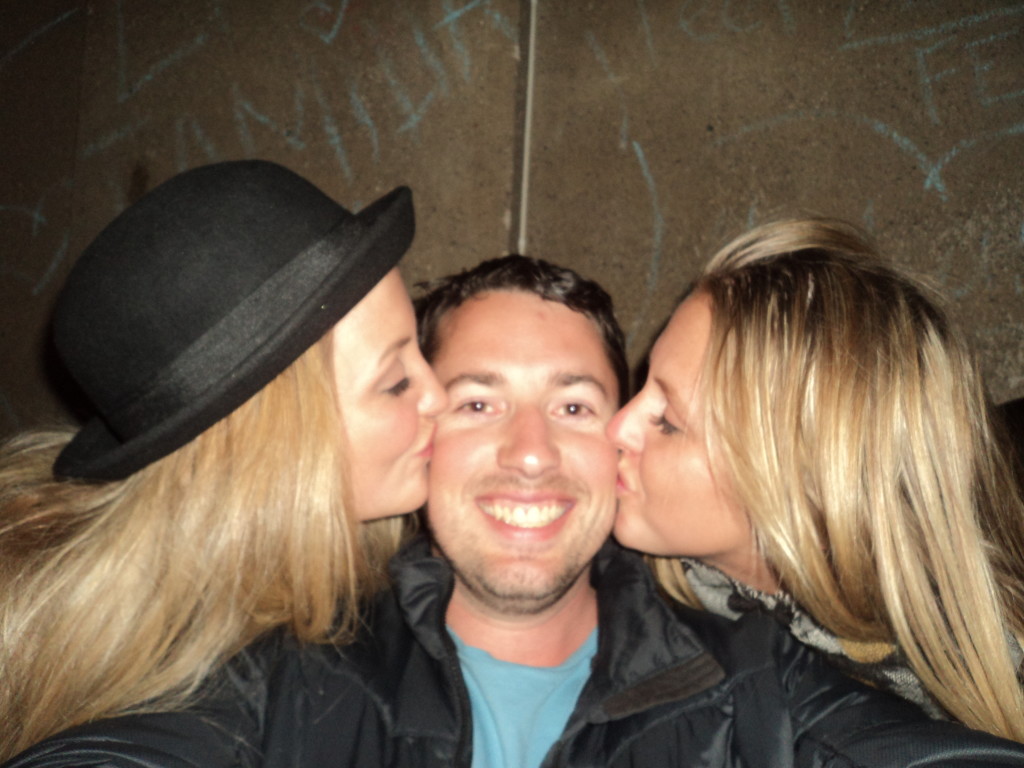 Norwegians. Almost looks like I'm enjoying this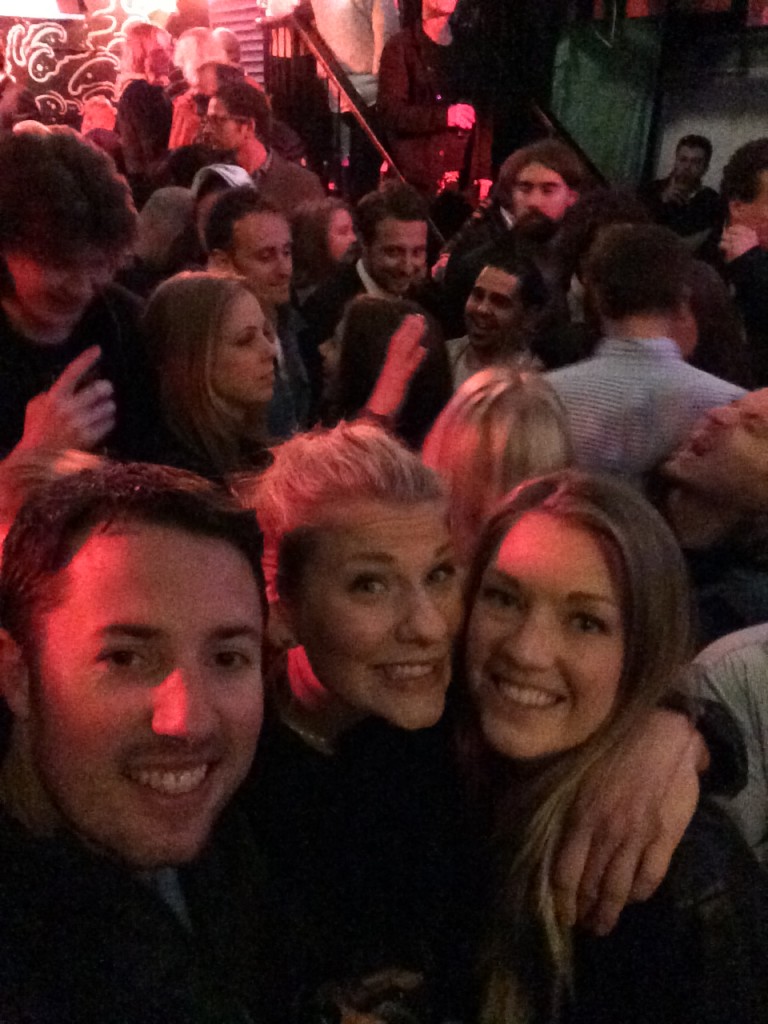 More Norwegians.
Next stop Stockholm, Sweden before a rendezvous with Wyatty in Moscow, Russia.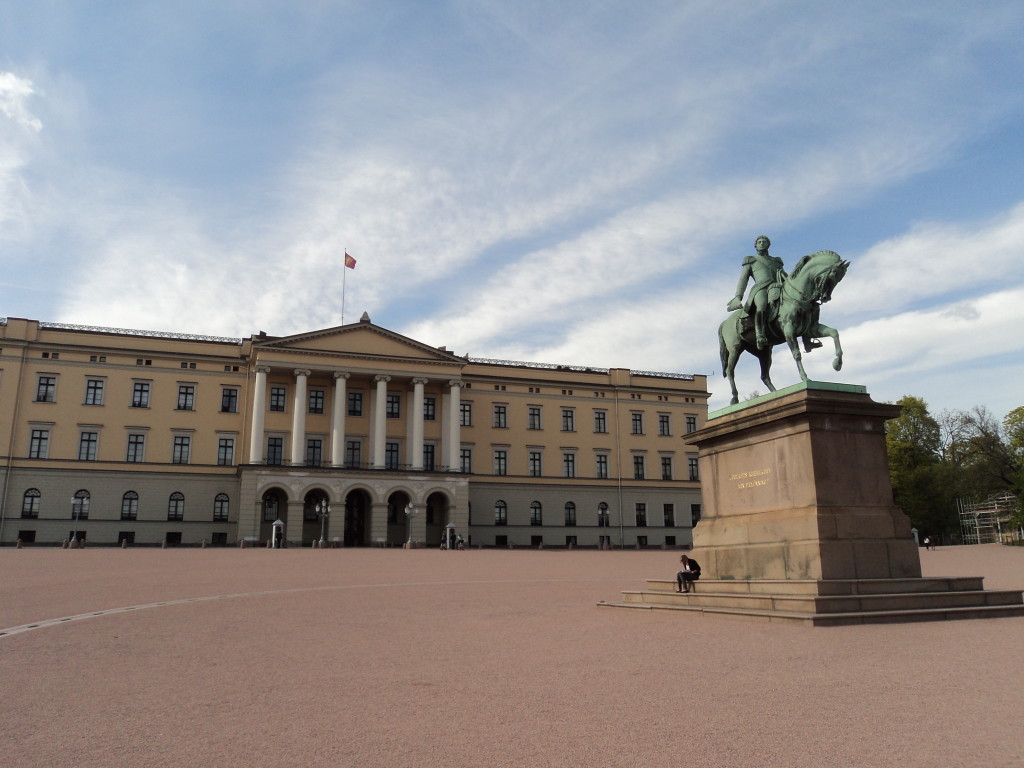 Oslo Royal Palace