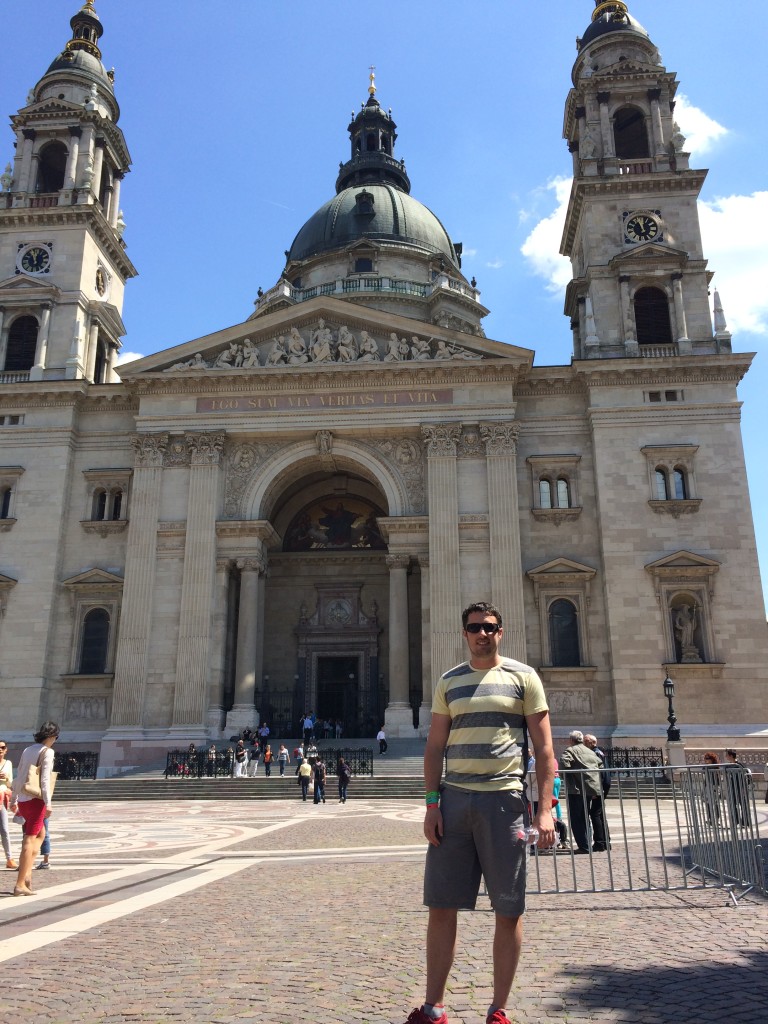 On our way to the party destinations of Krakow & Budapest our journey onto Krakow was a long one…After two overnight buses from Riga to Vilnius and Vilnius to Warsaw we arrived at the bus station. We were picked up by our driver Radek, who we had met through the car sharing website blablacar, for the drive onto Krakow. Radek explained that as he travelled a lot he liked company to talk to during the drive after which Wyatty promptly fell asleep leaving me to carry the conversation. He was able to fill me in on many of the goings on in Poland and dropped us at the door of our accommodation, Tom & Greg's party hostel.
Tom & Greg's has been voted as the best party hostel in the world by Hostelworld users. All the hostel guests got together for the free dinner provided and afterwards began a series of drinking games. One of these involved the males drinking shots from off the female's bodies and I smashed the opposition in a commanding performance here. After 2 hours of unlimited shots at the cost of around $10 we headed out on a pub crawl.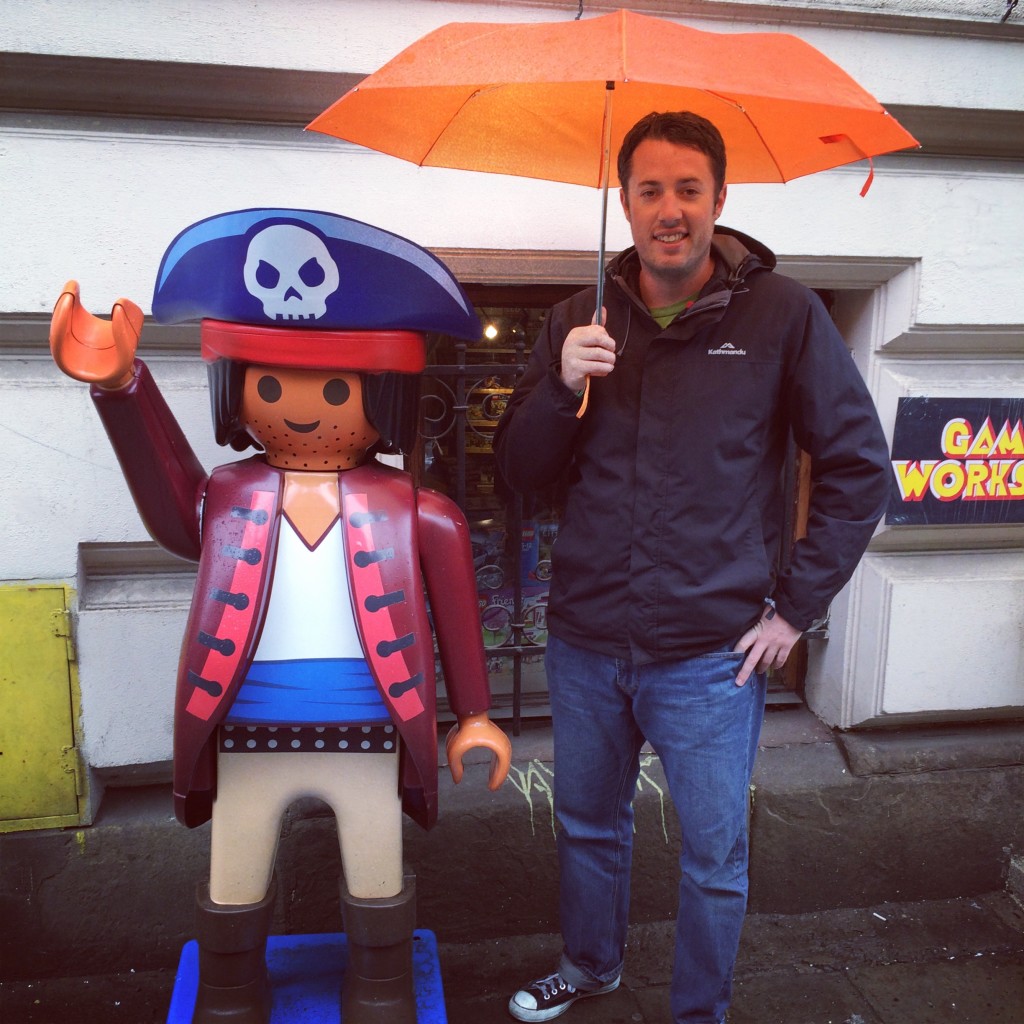 After 2 weeks of rain the umbrella got plenty of use in Krakow.
As we were preparing to leave the first pub and given our intoxicated states all sense went out the window. Wyatty had the bright idea to slap me in the face and 5 minutes later when he again had the same idea I reacted by throwing a straight punch at him. He turned and it collected him in the back of the head leaving a bump on his head and my hand swelling up rapidly. We made up about 30 seconds later and the nights activities continued to another couple of bars and a great night.
One of the fellow hostel guests on the pub crawl was a guy we referred to as the English douchebag. DB spent the majority of his time mouthing off at the other guests about their clothing, appearance or anything they said. As people became offended he explained this was just his style of "comedy". Some of his other comedy gold included pushing a passing cyclist off their bike as they rode by and rigging a drinking game so that his mate had to drink 6 shots in a row.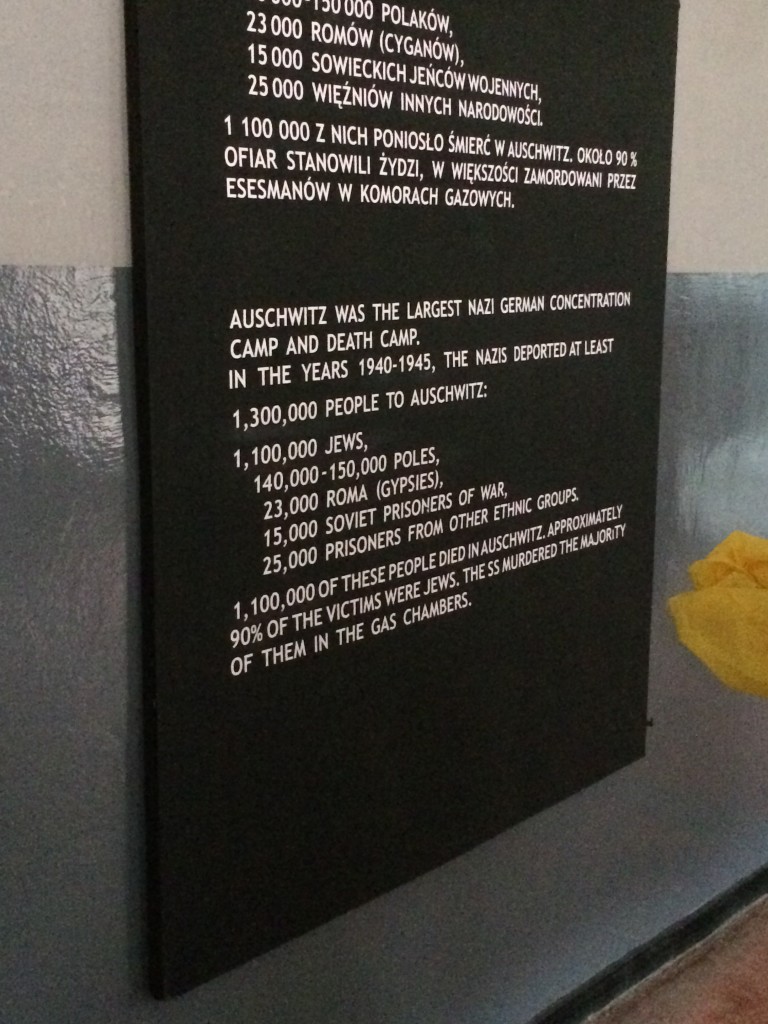 While in Krakow we took a day trip out to the Auschwitz-Birkenau concentration camp museum. We left for the day trip without having breakfast or any food for the day thinking we would be able to purchase some there which was not the case. Breakfast/ lunch consisted of the only food we could get our hands on of a chocolate bar and packet of crisps.
The concentration camp is a very sad place where over 1.1 million jews and other persecuted people were murdered by the Nazis. Many were directed into gas chambers and killed at up to 2000 at a time while other prisoners were provided with minimal food and forced to work until their death. Generally this would occur in around 3 months from their entry into the camp. The tour was a grim reminder of this human tragedy and it is hard to believe that these atrocities went on not so long ago during my grandparent's lifetimes.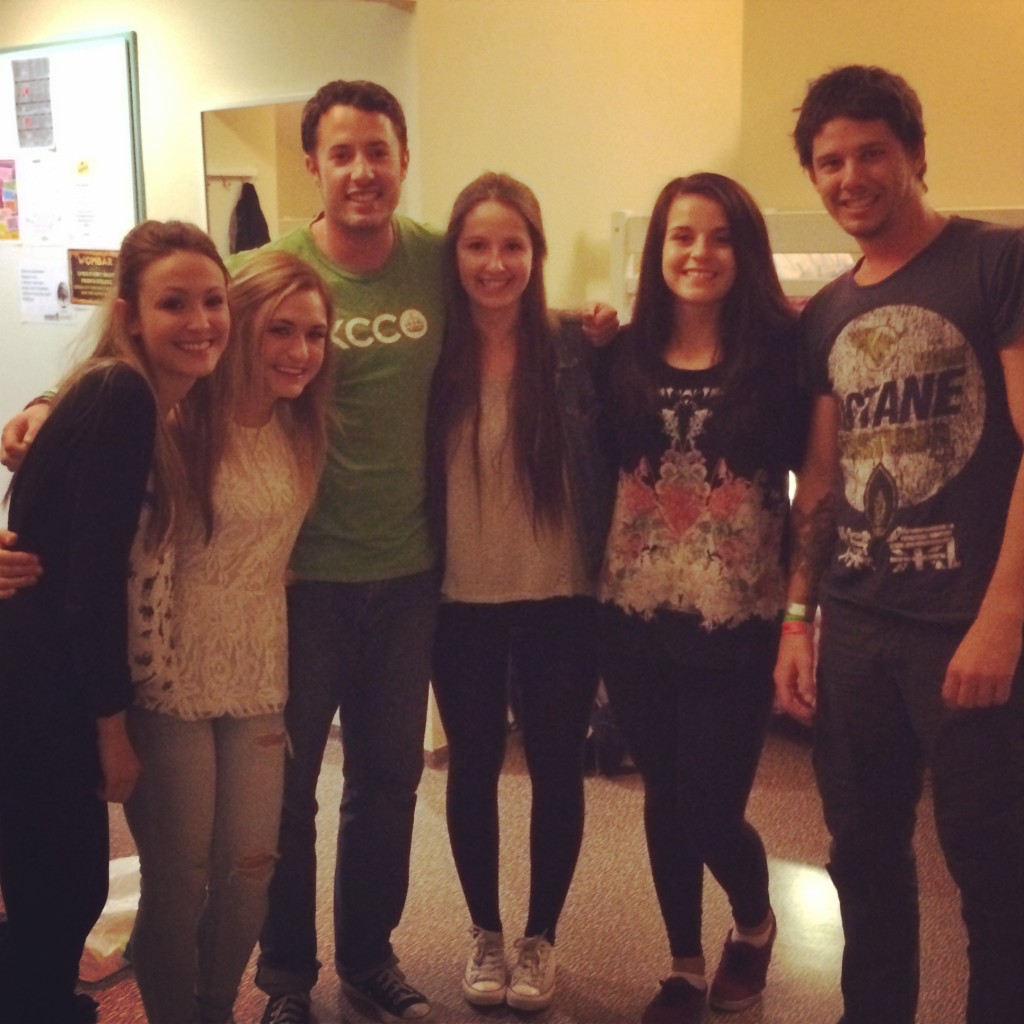 Budapest had been repeatedly raved about by travellers I had met on the road and was our next stop from Krakow. We arrived late and upon entering our room were greeted by 4 Canadian girls playing drinking games that would be our roommates for the next few days. With the girls deciding they would take charge of the map we somehow made it the most famous of the ruin bars in Budapest, Szimpla. With the first round purchased and on the table in front of us Matilda, one of the girls, managed to knock a full beer over spilling the entire contents down the front of my jeans and giving the appearance that I had wet myself. Wyatty took great delight in this and had a good laugh at my expense before 5 minutes later karma brought revenge and Joelle, another of the girls, spilt a full beer over his crutch. With limited clothing available to us and now sporting clothing reeking of beer we resolved not to drink with these Canadians again.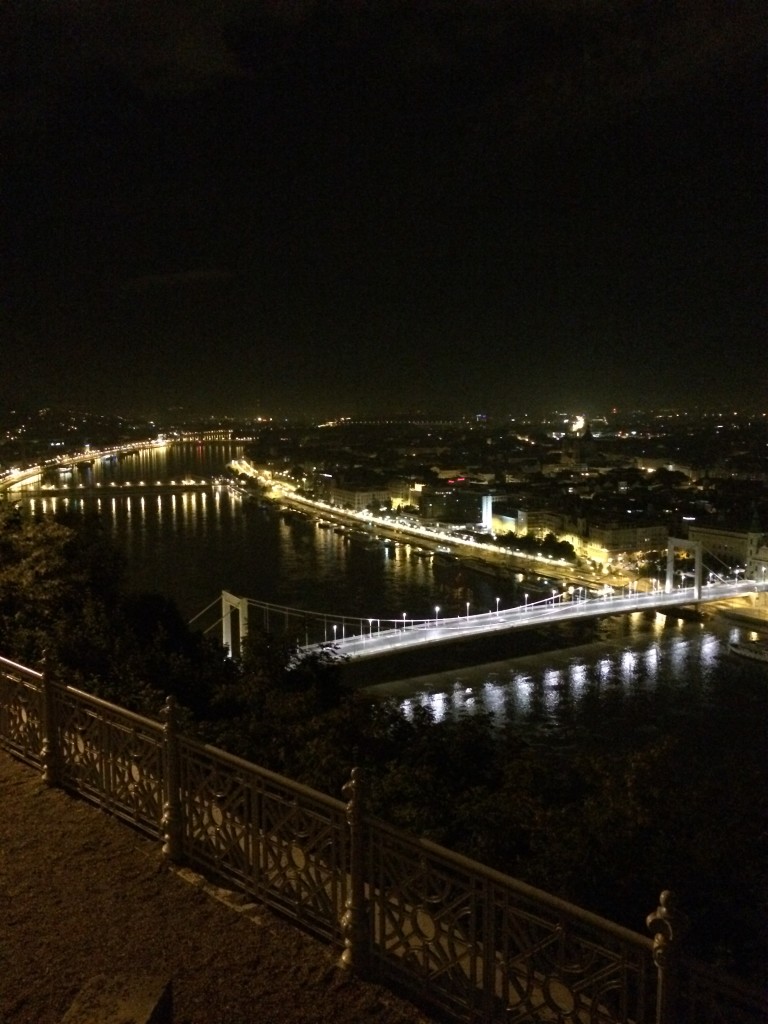 One of the many highlights while in Budapest was climbing the steep incline to the citadel or city fortress on the second night of our stay. From the commanding position atop the hill on the Buda side of the river we had an awesome view of the city from beneath the Liberty statue which was provided by the Soviets when the city was liberated from the Germans in the Second World War.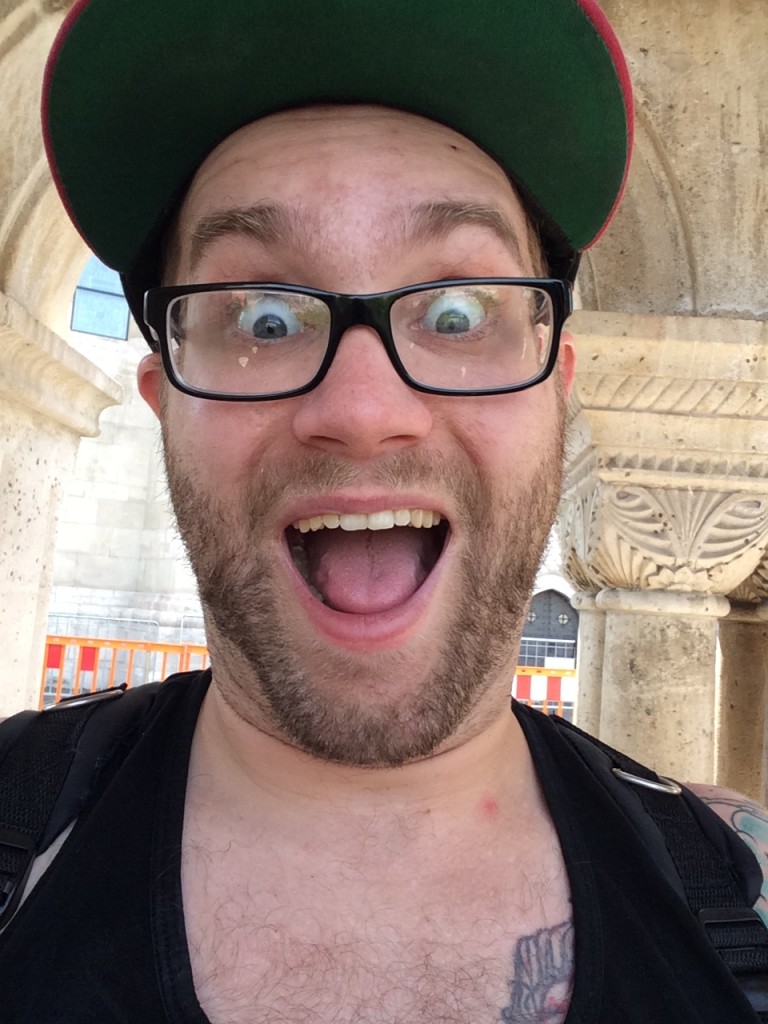 After I posted an Instagram photo of me in Budapest I was contacted by Andy aka Seth Rogen, an extremely funny American guy who I had met in Berlin and turned out to also be staying in the Wombats hostel. He joined Wyatty & I to explore the city for a couple of days including a visit to an underground cave museum which had been used as a nuclear bunker and hospital during the 1960s. At the end of this tour we were provided with the chance to operate an air raid siren. Seth & I wound these things off the clock destroying the hearing of anyone within approximately 7 kilometres.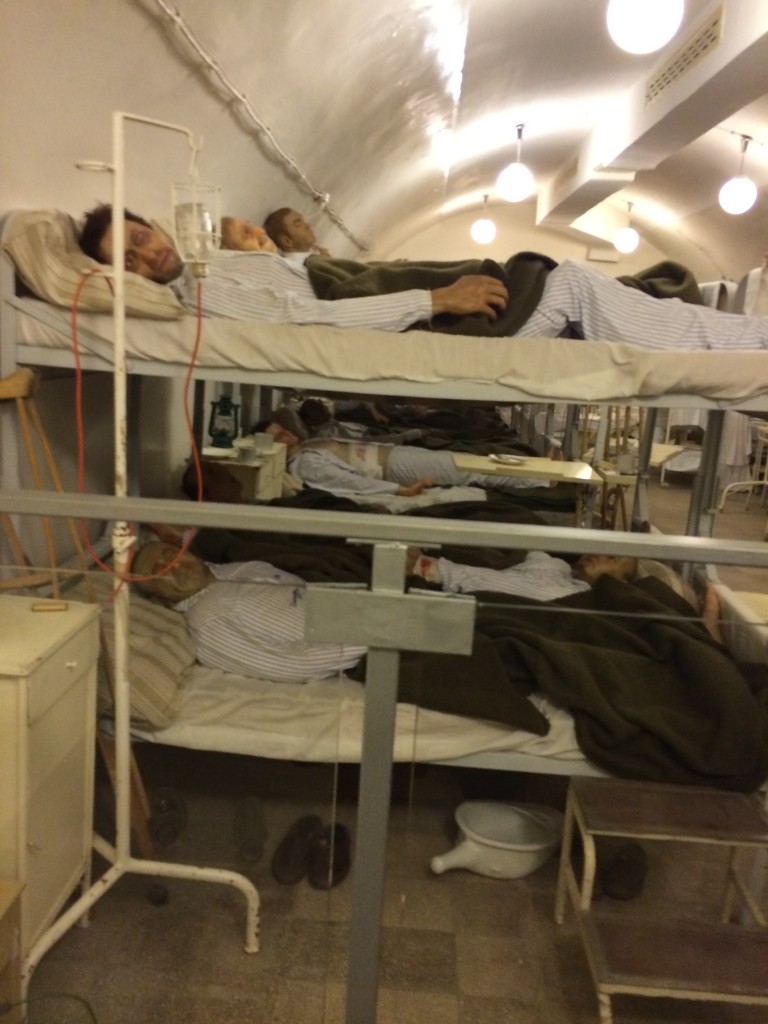 Cramped hostel conditions in the underground hospital.
That night we headed out on a tour of the ruin bars and were joined by a Zac Galifanakis lookalike. Wyatty was also mistaken for movie star and selfie afficionado James Franco and the celebrity contingent embarked on a series of guest appearances signing autographs and having photos taken with many fans who approached our group. James Franco repeatedly referred to himself in the third person declaring that "James Franco does not like pizza" with #jamesfrancodoesnotlikepizza trending worldwide for the night across both twitter and Instagram.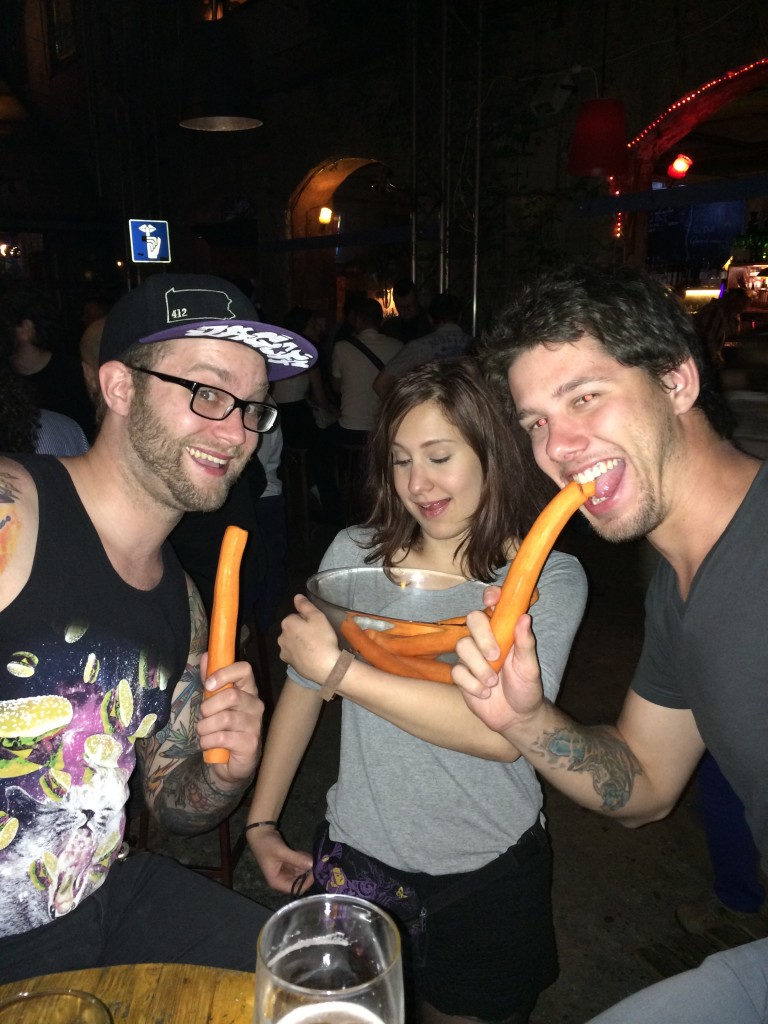 Enjoying a nice carrot in the ruin bars.
After sampling many of the local drinks such as Palinka and a frothy carbonated vodka shot we woke up the next day feeling a little worse for wear. A trip to one of the many Budapest bath houses for a series of saunas and cycling between the thermal and ice cold pools provided the perfect hangover cure. One of the outdoor pools provided a circular whirlpool which would push the people in it around the outside using a series of jets and provided entertainment for people of all ages for many hours.
With our last night in town upon us we decided to "Roge up" again with another trip to Szimpla along with some other friends we had made the night before. Another local liquor is Unicum, the Hungarian Jagermeister, and after sampling a shot I got ambitious and ordered 2 Hungarian "Cannonballs" which consisted of Unicum and sprite. I was assured by the bartender that I definitely did not want to order that but went with it anyway. The result was one of the more disgusting drinks ever created. James Franco and Seth Rogen took full advantage of a special promotion at the Szimpla bar of raw carrots being sold to the bar patrons enjoying several of these each.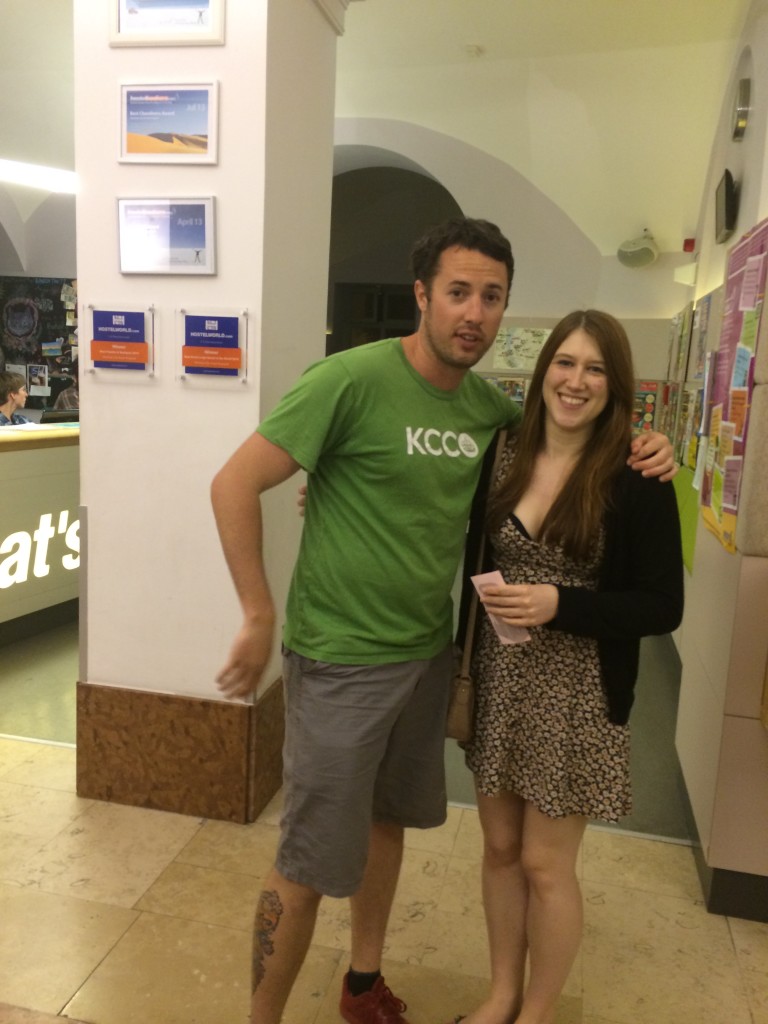 "Remember that time I punched you in the face."
While at the bar I noticed two girls I recognised as staying at our hostel who we invited to join our table. The two ladies from Northern Ireland shared some drinks with us and it was revealed that one of them has a serious and debilitating phobia of wrists, ankles and making contact with other people's bellies. At one stage Wyatty inadvertently had his wrist come in close proximity to her face causing her to lash out violently and striking me hard to the eye with a vicious palm strike. Similar to mine after punching Wyatty, her hand began to swell along with my eye and anger.
If I've learnt anything about the Northern Irish from Sons of Anarchy it is that the majority of them are terrorists and not to be messed with. Keeping this in mind I forgave the psycho bitch and we all left the bar together to enjoy some delicious langos, a delicious and heart attack inducing deep fried dough containing sour cream, cheese & ham, before heading home to the hostel.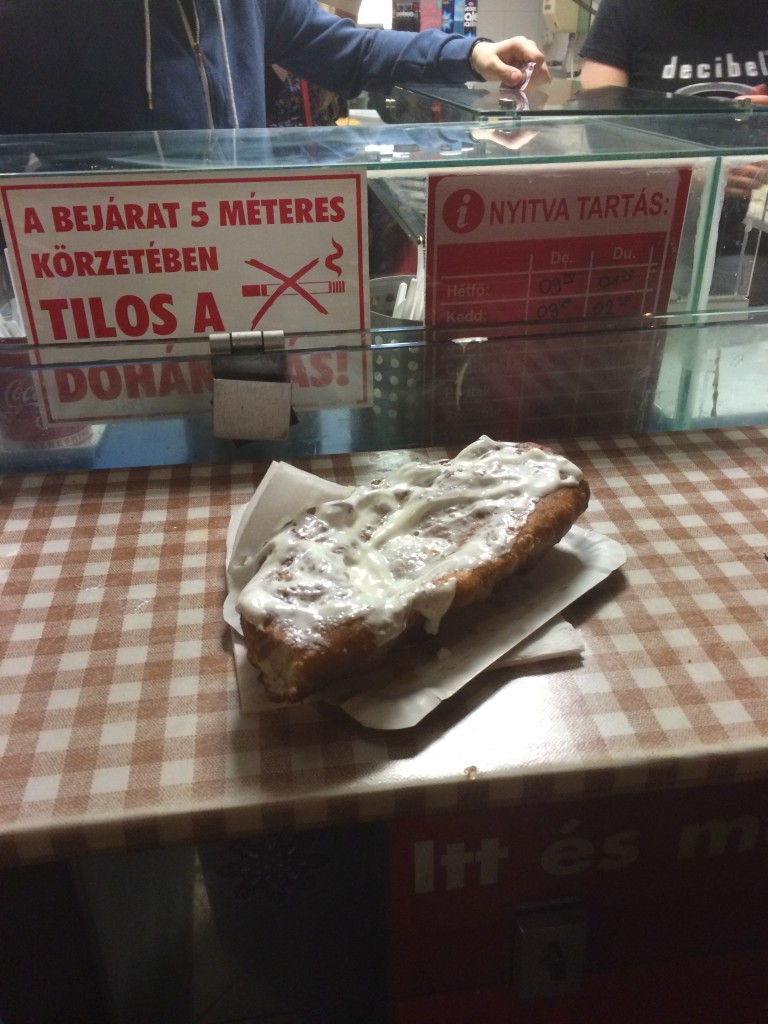 Deep fried deliciousness.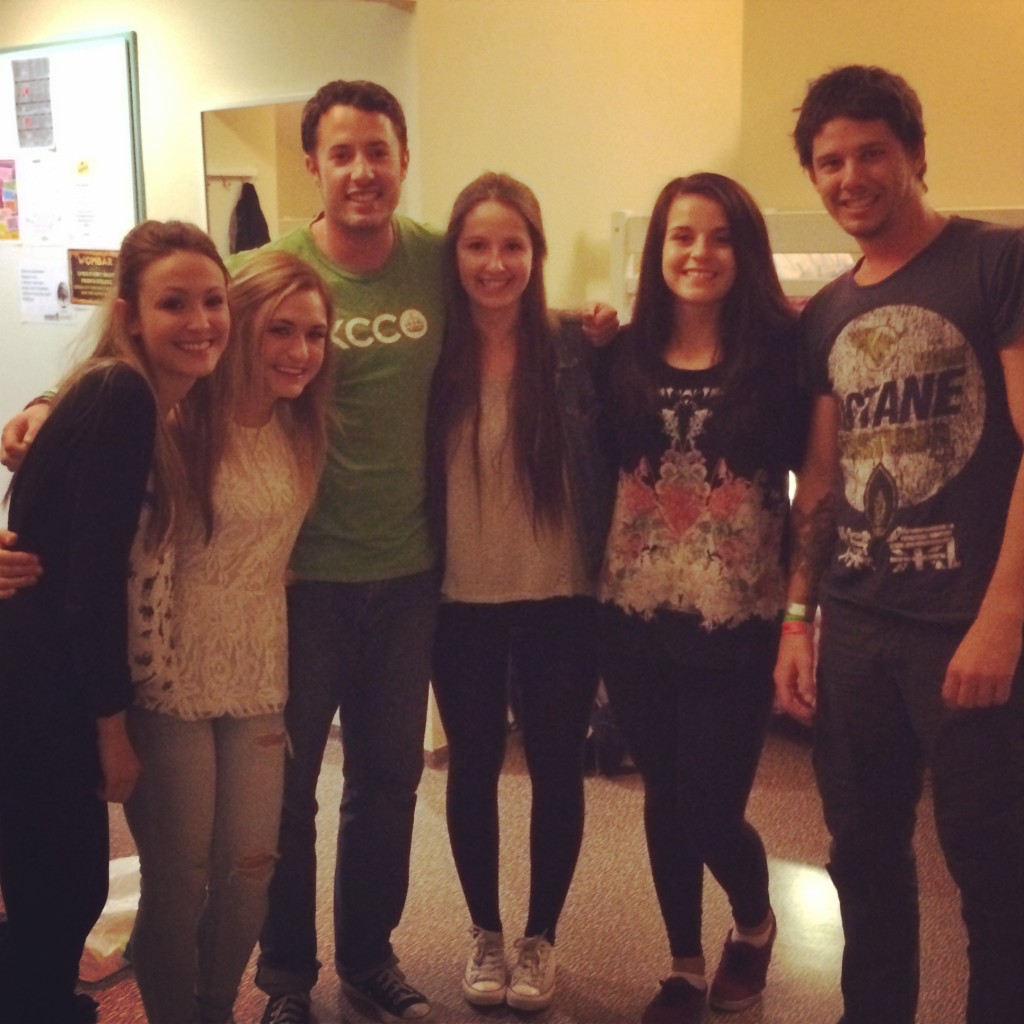 Wyatty & I and the Canadaian roommates.