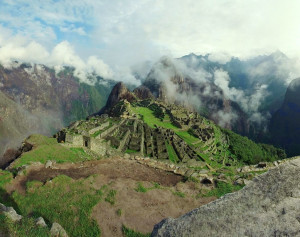 The countdown is now on to my next round the world trip in April with my younger brother Leigh joining me this time around.
Check out our trip itinerary at http://www.travellerspoint.com/member_map.cfm?tripid=395134
We have booked a round the world flight ticket which lets us hit bulk locations.
First stop we are headed to the USA for the bright lights of Los Angeles & Las Vegas. Another repeat of my $2500+ Vegas winnings would be nice!
Next a stopover in Mexico before we get to Peru in South America where we will be walking the 43km Inca Trail through the Andes mountain range to the world famous Machu Pichu. I remember being fascinated with the Inca civilisation after reading about them as a teenager so this has long been on my "bucket list".
Other South American destinations will include Bolivia, Argentina, the Iguassu Falls (one of the new 7 wonders of the world) & Rio de Janeiro, Brazil.
Our round the world ticket will continue us on to Spain with the party capital of the world Ibiza, Barcelona & Madrid to be visited during our stay.
Finally the trip will finish with a stopover in Turkey & a week in Thailand.
As the majority of our travels will be in Spanish speaking countries I decided I would try my hand at learning to speak & read Spanish. I have been completing the Pimsleur language program and currently completed the first 50 units. The programs involve listening as they teach new words and answering questions in Spanish which seems to help retain what I have learned. The audio format makes it convenient to do while in the car or fill in otherwise free time although I have been getting some weird looks from other drivers as I talk to myself while driving haha…