Over the Christmas period I forgot to renew the domain registration which resulted in the contents of the website being lost. I was able to restore most of the content but previous readers of adventurousadam.com might remember a few notable lost posts which I have included a brief summary of below. 
The Bad Side of Travel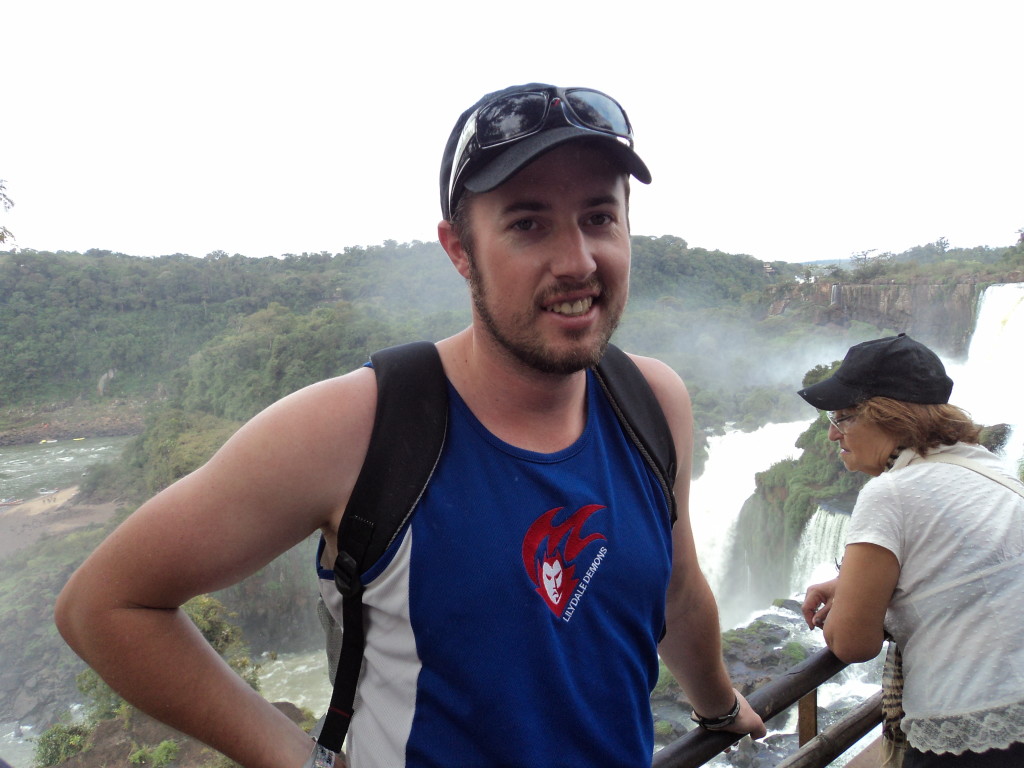 While in Bolivia I had a series of ATMs which did not dispense cash but withdrew the amounts from my account. My attempts to contact the bank to sort out the mess were all failures until I decided to call the bank to get the matter fixed. 10 minutes on the phone ($75 in exorbitant call charges later) I was no closer to getting the problem solved. Other frustrations included email accounts not allowing logins from different locations and living from a backpack and constantly being on the move resulting in paperwork being lost and getting laundry done being a real challenge. Some positives outweighing the bad at the time was that I was kicking back relaxing in a hammock enjoying delicious cocktails after an awesome day exploring the amazing Iguassu Falls.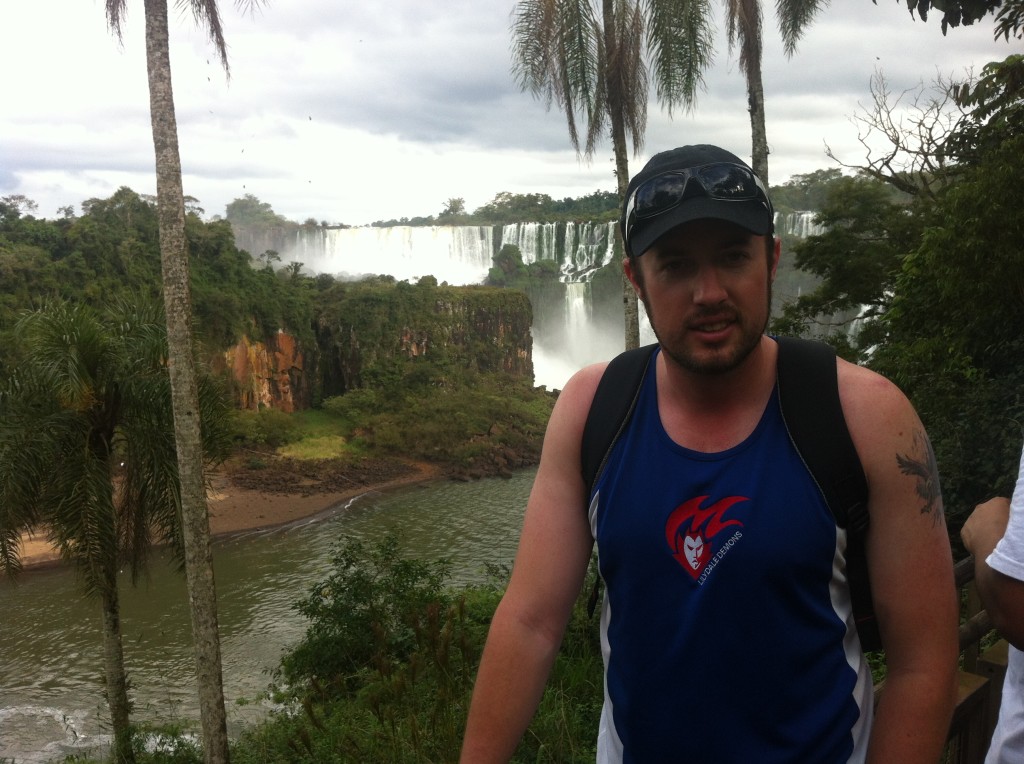 Trouble in Paradise; Ibiza claims another victim…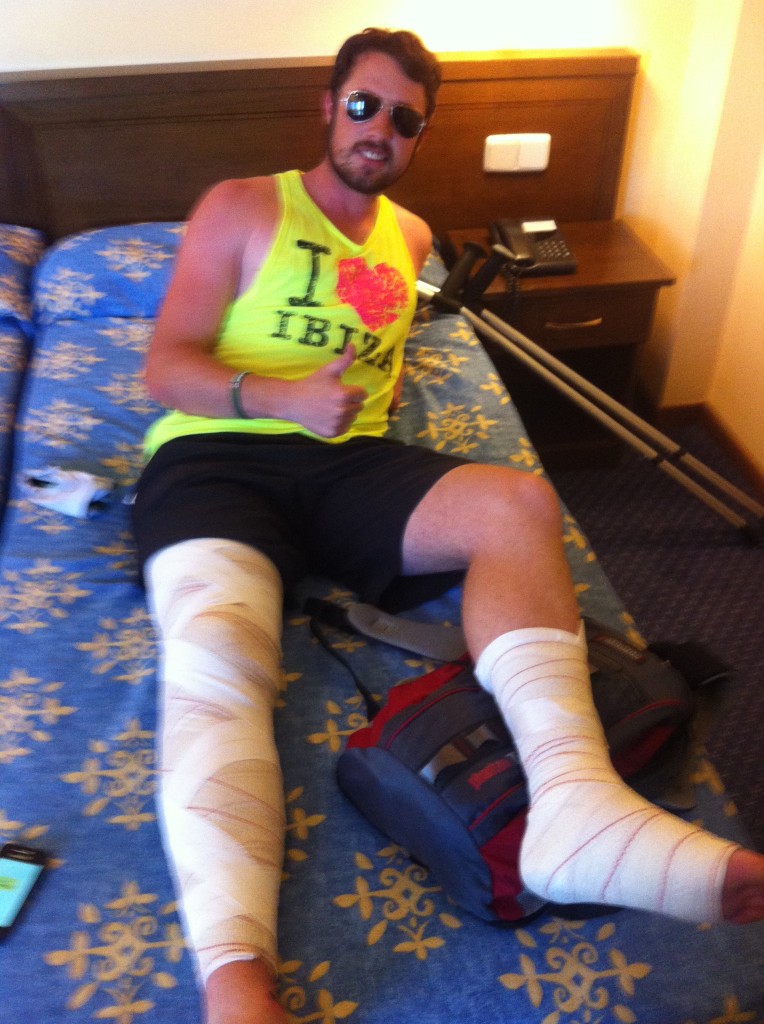 The party island of Ibiza has had many a casualty leave worse for wear after their time on the notorious party island. After Leigh & I heading out for a few drinks I became the next victim in this long line. A suspected drink spiking incident left me wandering around the beach front around 7am dazed, confused and sporting a deep gash in my left knee after an apparent serious fall judging from my torn jeans.  Despite the injuries I was loving life and felt no pain on the 3km walk back to our accommodation until I woke up and was unable to get out of bed a few hours later. A severely swollen right knee and 3 totally ruptured tendons in my left ankle (I found out about 2 months later when I still couldn't walk pain free) left me unable to leave the room until our departure from the island. Next stop was a trip directly to hospital after negotiating the Ibiza & Madrid airports by wheelchair. My time in Madrid consisted of 4 days kicking back in the hotel room and arranging changed flights directly to Thailand for some recuperation before taking our original flight home.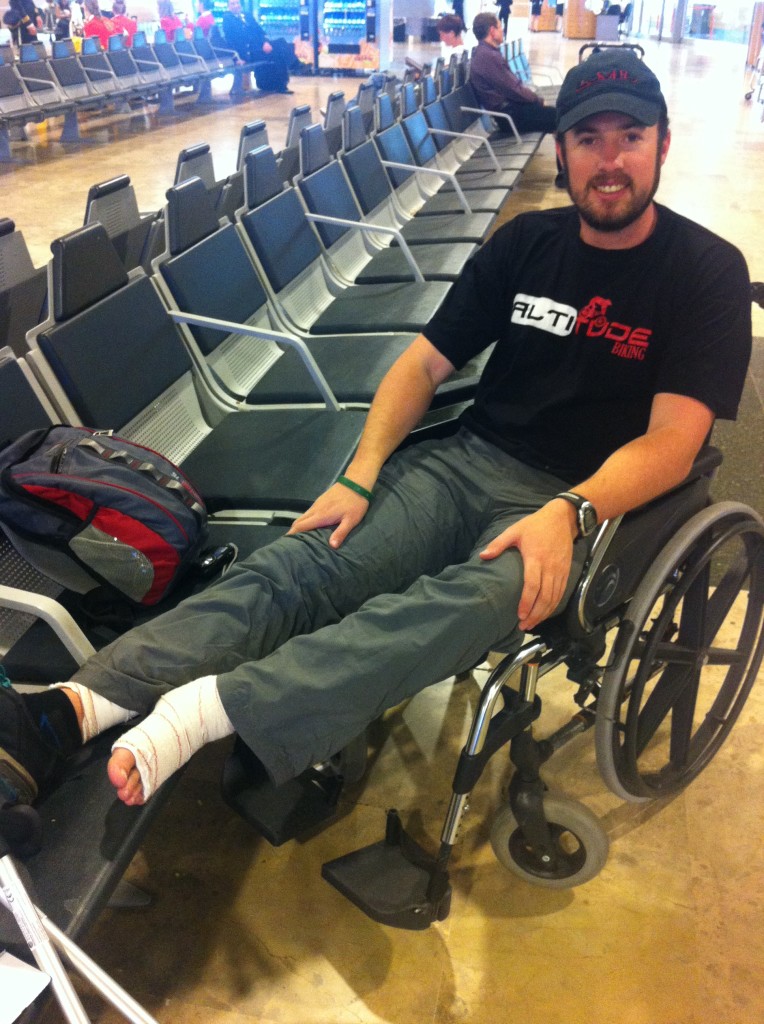 Life could be worse.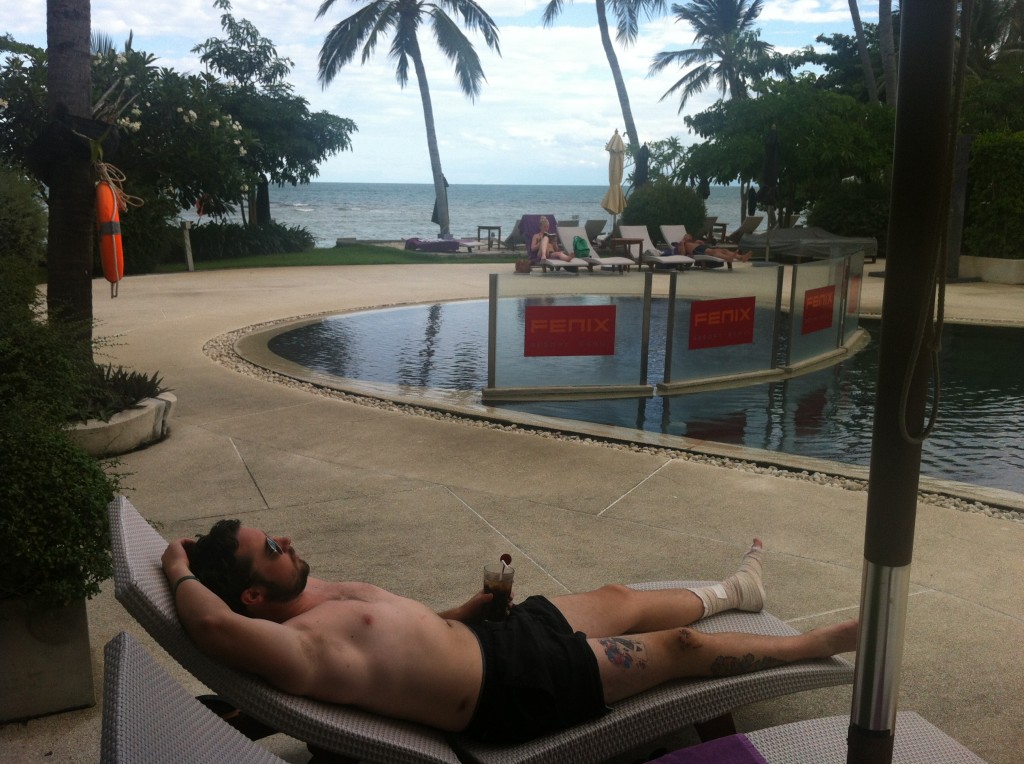 Upon reaching Thailand, armed with the crutches provided by the Spanish hospital, I became somewhat mobile. Instead of a flight directly back to Australia I spent my recovery from the Ibiza injuries lying by the pool of our luxury resort on Koh Samui, again enjoying a few tasty cocktails. Somehow I even managed to attend the Full Moon Party on neighbouring Koh Phangan & for the first time in 2 months watch an AFL game in the local Aussie bar.