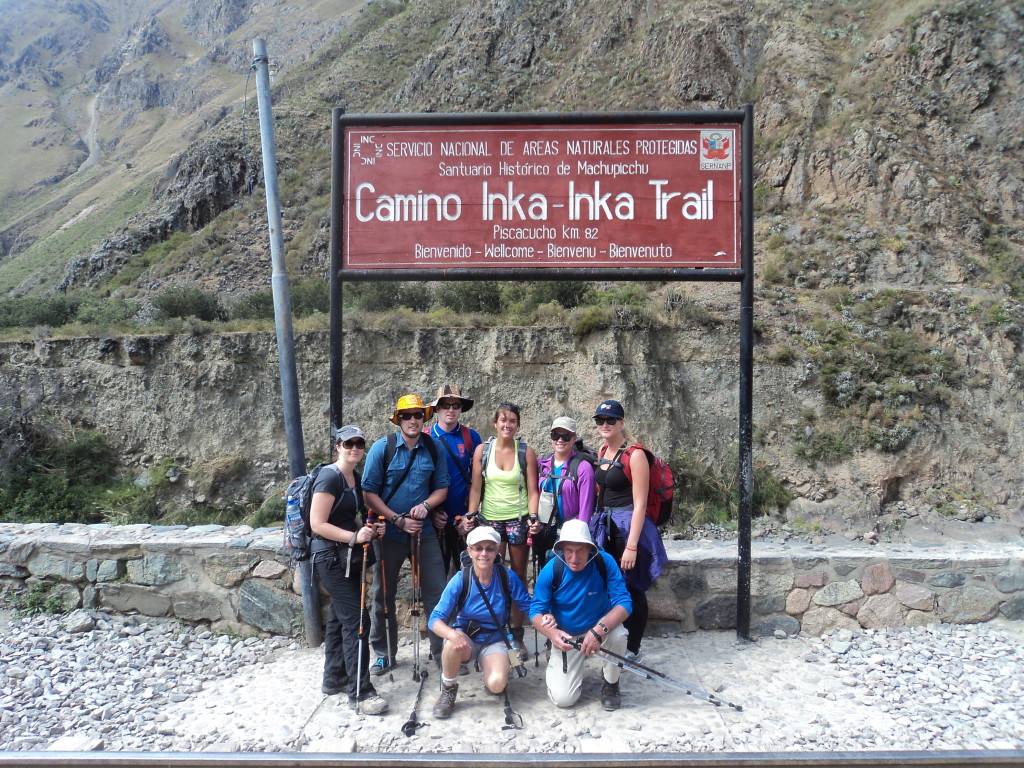 Over 500 years ago the most important people of the Inca civilization would make the walk along the sacred trail to Machu Pichu. We have now achieved that dream as well!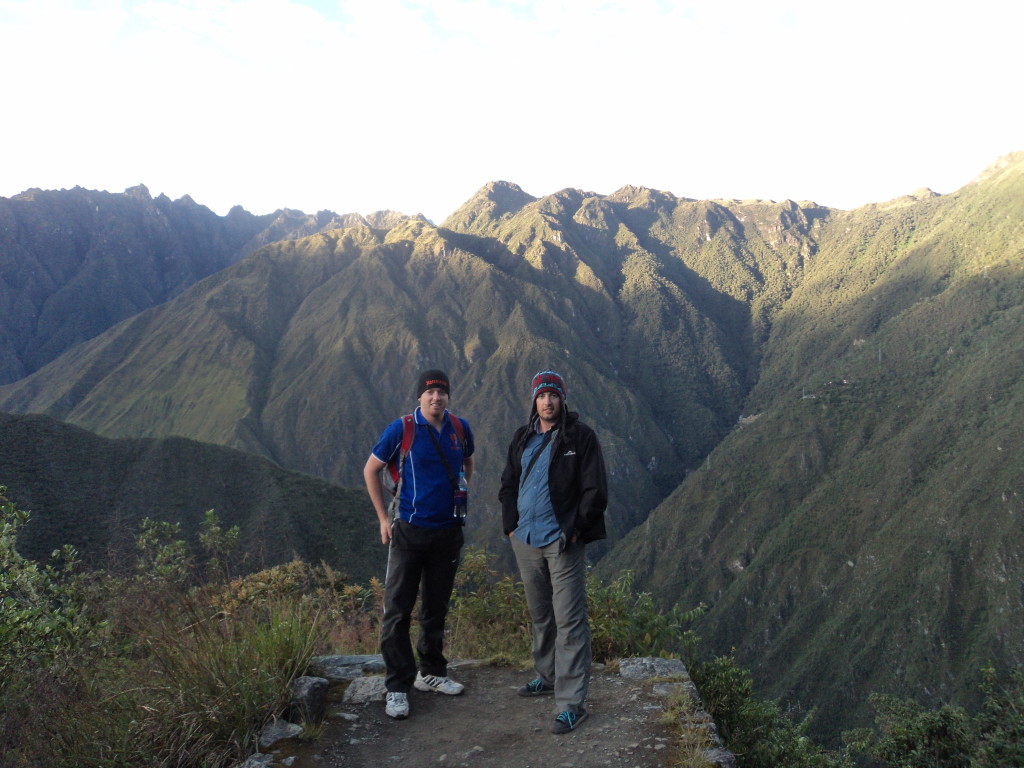 The current day Inca Trail involves walking 45km along dirt & stone tracks at elevations of between 2600-4200m. It has over 3000 stairs & is often extremely steep whether going up or down. The bonus prize is that while negotiating this the elevation makes breathing tough after any exertion.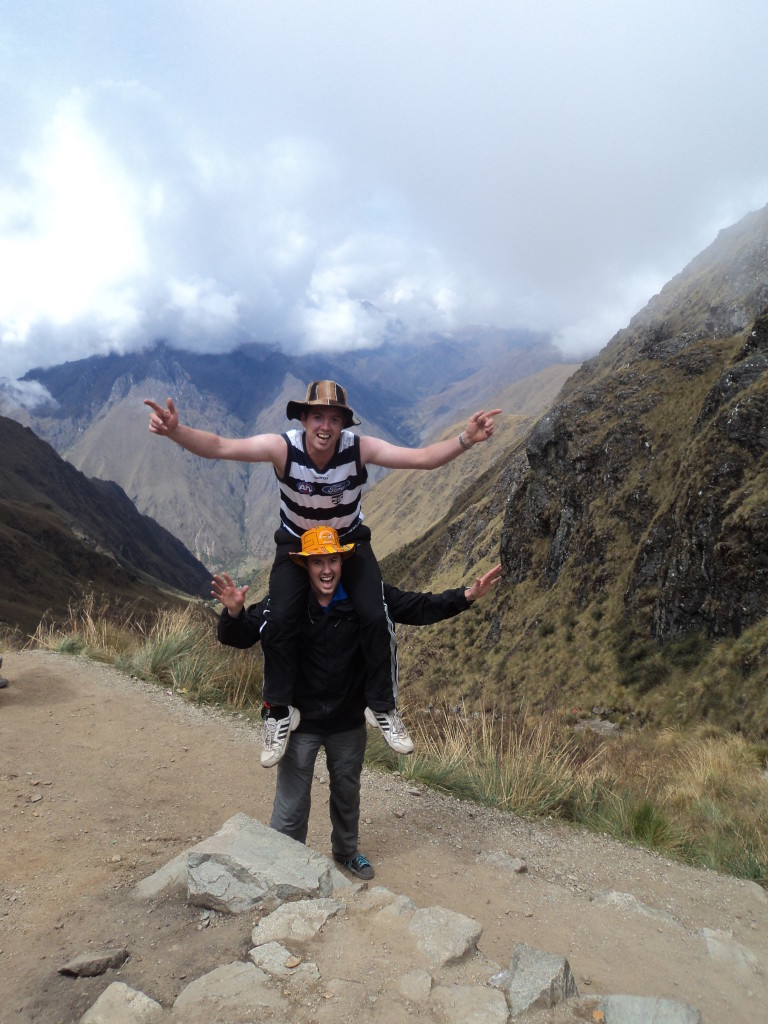 Our group for the trek was of 8 + our fearless guide Johan. This included Leigh & myself, Canadian Kat, fellow Australian Tori, the Norwegian Cuckoo girls and last but certainly not least the inspiring Brian & Christine who are 73 & 72 years old!!!
The Inca trail is a challenging undertaking for anybody let alone a 73 year old. Not only would Brian stick in the lead with Leigh & I passing 50+ hikers in some of the tough sections once we reached our rest point he would double back & walk back to support our slower walkers. We were told on the first day that the Inca trail is not a race but Brian wins!!!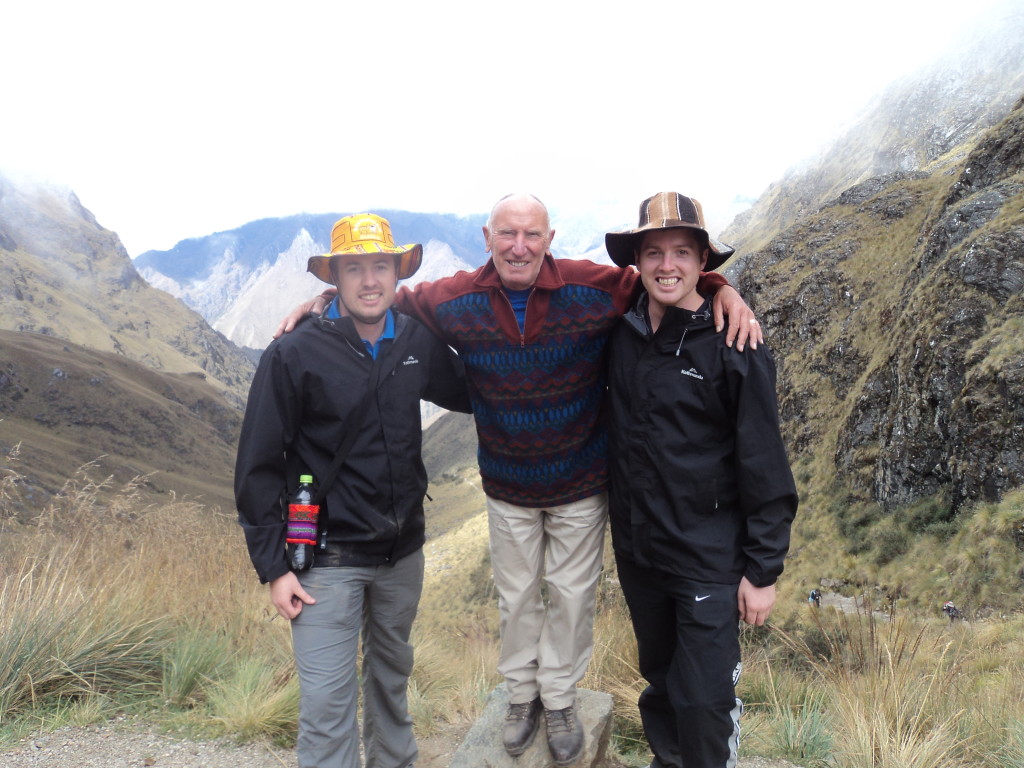 The highlight of the trail for me was reaching the high point of dead woman's pass. After an extremely steep stair climb while struggling to breathe the views and sense of achievement on reaching the top were incredible. Upon Brian & Chris' arrival at the top they received a huge ovation befitting the cult heroes of the trail.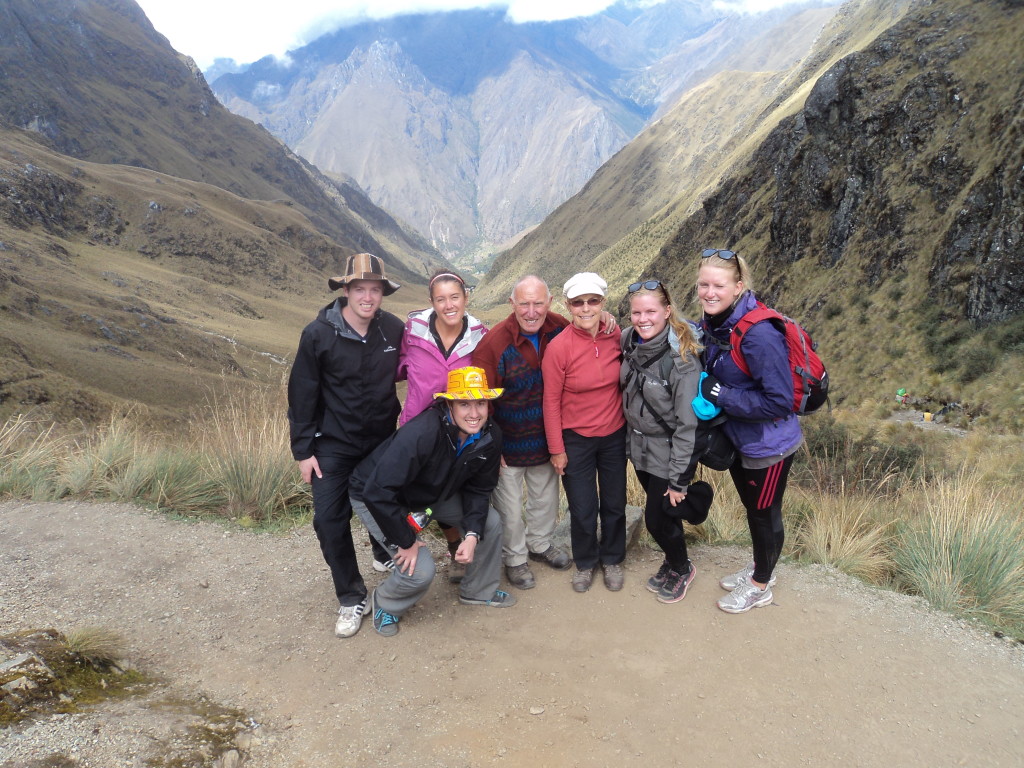 My low point was the steep downhill sections that wreaked havoc on my dodgy ankles & knees. With many, many steps of around 40cm descent I was glad of the hired walking poles but also in a lot of pain. The work of the porters was made to look even more incredible as they practically ran down without the support of walking poles, while carrying at least 25kg packs.
On our final night we were able to meet the 14 porters who had carried our gear for the trip. My Spanish learning paid off as I was able to thank them on behalf of our group in their spoken language with additional thanks by the multilingual Kat.
Overall walking the trail was an incredible experience and a lifetime goal achieved with the awesome group we did it with making it all the better…
Additions;
•Leigh & I carried a bottle of pisco (local Peruvian 45% liquor) to our highest camp. We should have taken 2 bottles
•Johan our guide got fucked up on above pisco after losing terribly in cards
•consumption of pisco may result in the revealing of childhood crushes on animated Disney characters.
•pisco is cheap! $8 a 750ml bottle
•consuming high quantities of pisco sour after you complete the trail may improve recovery
•Brian can smash the piss. Not only did he indulge in pisco shots with us at camp but he also practically sculled 3 long neck beers at lunch after arriving at Machu Pichu compared to our 2. Brian wins again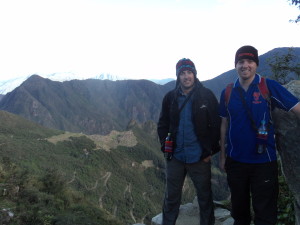 •Brian shouldn't stand too close to the edge because Chris gets worried.
• A singalong in Norwegian is fun even if you don't know the words cos the chorus is easy to learn if it is one word.
• The Lilydale football club theme song is also a good hiking singalong but belting out footy style at altitude while walking up a steep hill may result in EXTREME shortness of breath & nearly passing out…